We are open!
Tuesday, 1 March 2016
Skegness Sands, Barham Park and The Beeches are now open for the 2016 season.
The offices are now open from 9am to 5pm
We hope you all have a great season
Latest Caravan Listing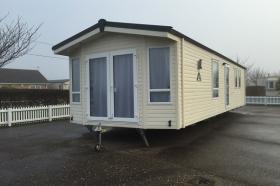 ATLAS CHORUS
£28,000.00
Size: 36 x 12
Bedrooms: 2
Year: 2017
Available For Viewing At: The Beeches
Like us on Facebook
Latest News
20th February 2017
There is just over a week until we are open for the season. If we drained your caravan off, please give us at least 3 days notice for re-connection. Please call 01754 762231 Thank you...
3rd January 2017
We will be closing for the season on Thursday 5th January Please make sure that your caravan has been drained down for the winter If you would like us to do this for you please call the office on 01754 762231 The charge for this is &p...