We are open!
Tuesday, 1 March 2016
Skegness Sands, Barham Park and The Beeches are now open for the 2016 season.
The offices are now open from 9am to 5pm
We hope you all have a great season
Latest Caravan Listing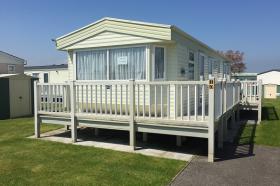 ABI BRISBANE
£POA
Size: 35 x 12
Bedrooms: 2
Year: 2004
Available For Viewing At: The Beeches
Like us on Facebook
Latest News
21st May 2017
Swimming Pool will be open for the season on Saturday 27th May 2017 ...
1st March 2017
Its the 1st of March - that can only mean one thing - we are open for the season ...