The Beeches - Wi-Fi
Wifi is available on The Beeches
We have installed Wi-Fi onto The Beeches
Prices start from £4.20 for 24 hours and go up to £90/£112 for 9 months
Wi-Fi access can be purchased online through Camping Connect. Connect to Wi-Fi on your phone, ipad, etc. choose 'Beeches Wifi' and follow the instructions from there.
For more information, pop into the reception office for a leaflet.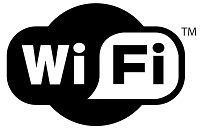 Latest Caravan Listing
WILLERBY RIO GOLD
£POA
Like us on Facebook
Latest News
13th June 2017
We have 2 empty plots available on Skegness Sands 21 Brookside 7 Fountain For more details please call 01754 762231 ...
29th May 2017
Skegness Sands Swimming Pool is now Open PRICES: Child £3.00 (6 yrs to 15 yrs) Adult £4.00...