The Beeches - Wi-Fi
Wifi is available on The Beeches
We have installed Wi-Fi onto The Beeches
Prices start from £4.20 for 24 hours and go up to £90/£112 for 9 months
Wi-Fi access can be purchased online through Camping Connect. Connect to Wi-Fi on your phone, ipad, etc. choose 'Beeches Wifi' and follow the instructions from there.
For more information, pop into the reception office for a leaflet.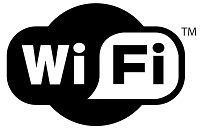 Latest Caravan Listing
ABI ST DAVID
£35,000.00
Like us on Facebook
Latest News
16th December 2017
Christmas & New Year Office Opening Times Friday 22nd - 9am to 4.30pm Saturday 23rd - 10am-4pm Sunday 24th - 10am-4pm Monday 25th - CLOSED Tuesday 26th - CLOSED Wednesday 2...
16th September 2017
Skegness Sands swimming pool will be closed for the day on Sunday 17th September and Sunday 24th September. Sorry for any inconvenience this will cause. ...