COVID-19 Static Caravan Parks
Corona Virus Update 24.3.2020 9.00am

Following on from our post yesterday and the announcement from the Government last night - with immediate effect our caravan parks are now closed until further notice for owners who have a primary residence elsewhere.
For our owners who use their caravan as a primary residence during our open period these owners may stay on the park in their caravans and follow the Government advice on social distancing.
The gas, electricity and water will remain connected throughout.
Contact with the office can be done by telephone:01754 762231.
We will have a limited gas delivery service so please bare with us and we will do our best.
To summerise: We are closed to owners not currently on the park. Travel to caravan parks is not permitted, people should remain in their primary residence.
Caravan Listings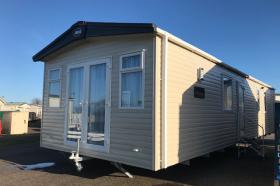 ABI WIMBLEDON
£36,000.00