Barham Park - Home
Barham Park lies just outside the village of Ingoldmells, not far from the centre of Skegness and less than 10 minutes walk to the sea.

Barham is tastefully laid out with spacious shrubbery and gardens. There is a fishpond and quiet sitting out areas. The atmosphere is extremely peaceful and relaxed.
The park has very well maintained tarmac roads, each base is supplied with a 16 amp electrical supply, an illuminated bollard by the door for your safety and the caravan is sited on a gravel base with a paved surround.
The site is secured by large wrought iron gates which are closed in the evening for added security.
Barham is conveniently placed within a five minute walk of Butlins Funcoast World and all of its facilities.



For further information about Barham Park please call 01754 762231
Latest Caravan Listing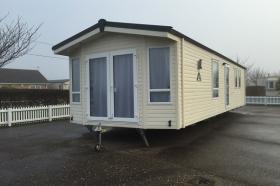 ATLAS CHORUS
£28,000.00
Size: 36 x 12
Bedrooms: 2
Year: 2017
Available For Viewing At: The Beeches
Like us on Facebook
Latest News
20th February 2017
There is just over a week until we are open for the season. If we drained your caravan off, please give us at least 3 days notice for re-connection. Please call 01754 762231 Thank you...
3rd January 2017
We will be closing for the season on Thursday 5th January Please make sure that your caravan has been drained down for the winter If you would like us to do this for you please call the office on 01754 762231 The charge for this is &p...