Barham Park - FAQ
What electricity power is available?
We supply 16 amps of power, which is metered as it comes into your caravan and is charged per unit plus VAT
What gas supply is available?
46 Kg bottles
Do you provide insurance for caravans?
We administrate a competitively priced scheme specially designed for caravans.
What are the Owners Site Conditions?
Owners Site Conditions
Do you have a Site Plan?
Site Plan of Barham Park
How is the caravan sited?
The caravan is sited on a gravel base with a paved surround and chained down with chains and tension bolts to make the caravan stable and secure.
Do you have a swimming pool?
Skegness Sands proudly boasts the largest indoor swimming pool in Skegness complete with it's own secluded sun terrace. Free swimming pool passes are available to all our caravan owners on Skegness Sands, Barham Park and The Beeches.
Latest Caravan Listing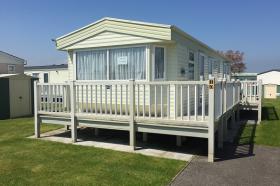 ABI BRISBANE
£POA
Size: 35 x 12
Bedrooms: 2
Year: 2004
Available For Viewing At: The Beeches
Like us on Facebook
Latest News
21st May 2017
Swimming Pool will be open for the season on Saturday 27th May 2017 ...
1st March 2017
Its the 1st of March - that can only mean one thing - we are open for the season ...