Barham Park - FAQ
What electricity power is available?
We supply 16 amps of power, which is metered as it comes into your caravan and is charged per unit plus VAT
What gas supply is available?
46 Kg bottles
Do you provide insurance for caravans?
We administrate a competitively priced scheme specially designed for caravans.
What are the Owners Site Conditions?
Owners Site Conditions
Do you have a Site Plan?
Site Plan of Barham Park
How is the caravan sited?
The caravan is sited on a gravel base with a paved surround and chained down with chains and tension bolts to make the caravan stable and secure.
Do you have a swimming pool?
Skegness Sands proudly boasts the largest indoor swimming pool in Skegness complete with it's own secluded sun terrace. Free swimming pool passes are available to all our caravan owners on Skegness Sands, Barham Park and The Beeches.
Latest Caravan Listing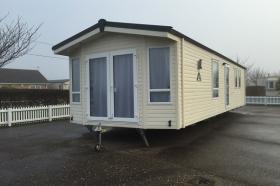 ATLAS CHORUS
£28,000.00
Size: 36 x 12
Bedrooms: 2
Year: 2017
Available For Viewing At: The Beeches
Like us on Facebook
Latest News
20th February 2017
There is just over a week until we are open for the season. If we drained your caravan off, please give us at least 3 days notice for re-connection. Please call 01754 762231 Thank you...
3rd January 2017
We will be closing for the season on Thursday 5th January Please make sure that your caravan has been drained down for the winter If you would like us to do this for you please call the office on 01754 762231 The charge for this is &p...